Bacolod Window Blinds: The Perfect Blend of Elegance and Functionality
When it comes to enhancing the elegance and functionality of your space, Bacolod Window Blinds are a must-have addition. These window treatments not only provide privacy and control over natural light but also add a touch of sophistication to any room. Amjolce Finefur Interior is your go-to destination for Bacolod Window Blinds that perfectly complement your interiors.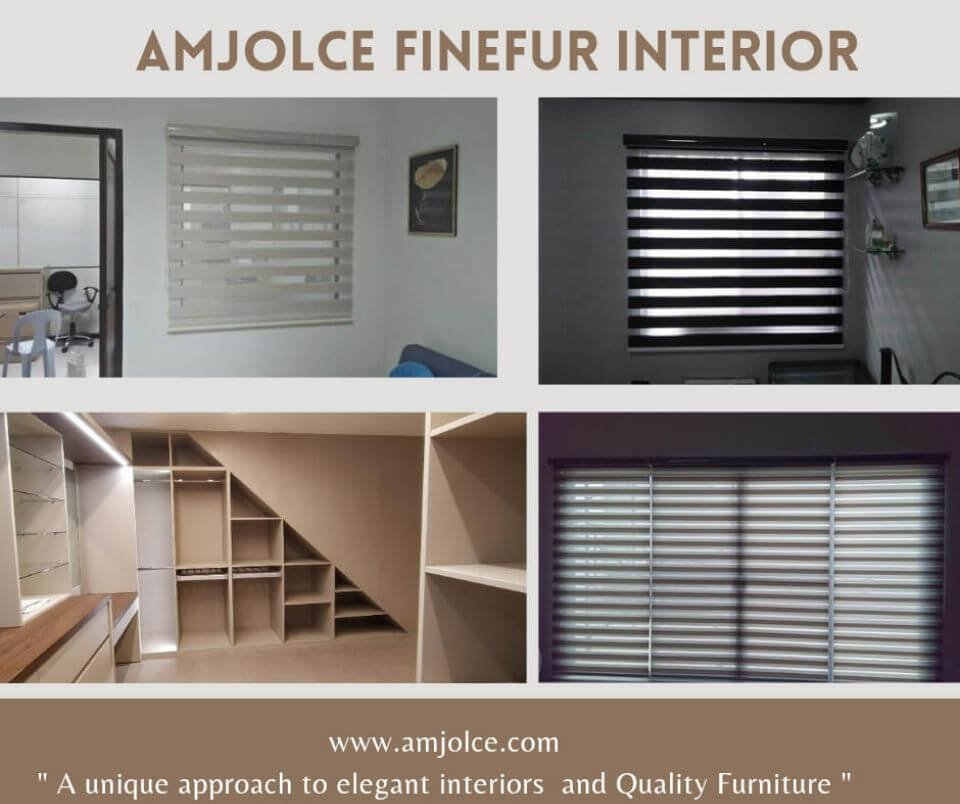 Amjolce Finefur Interior understands the importance of window treatments in creating a cohesive and elegant interior design. Bacolod Window Blinds offered by Amjolce Finefur Interior are carefully selected to match various interior styles, whether it's a modern, minimalist look or a more traditional, ornate aesthetic. With their extensive range of blinds, they offer the perfect solution for every taste and requirement.
Bacolod Quality Window Blinds, Amjolce
One of the key aspects that sets Bacolod Window Blinds apart is their commitment to quality. Amjolce Finefur Interior partners with trusted manufacturers who prioritize craftsmanship and durability. The blinds are made from high-quality materials that not only ensure longevity but also provide effective light control, insulation, and privacy.
Elegance is at the heart of Bacolod Window Blinds. The designs range from sleek and understated to opulent and intricate, allowing homeowners to find the perfect match for their desired ambiance. The blinds are available in various styles such as roller blinds, Venetian blinds, vertical blinds, and Roman blinds, offering versatility in both design and functionality.
Amjolce Finefur Interior's dedication to elegance and quality is evident in both their furniture offerings and Bacolod Window Blinds. With their unique approach to interior design and commitment to excellence, they continue to be a top choice for homeowners seeking sophisticated and high-quality solutions for their interiors.